The process is fun and easy!
1. We Review Your Files
First and foremost, we'll take a close look at your notes and materials. We encourage you to be thorough, carefully proof your text, and send images you're confident you'd like to use.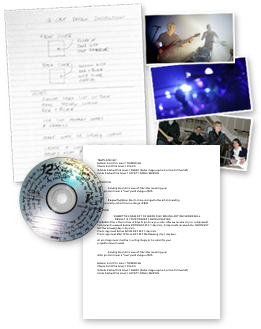 2. Our Design Team Works Their Magic
Next, our talented designers will pair your images with content from our stock photo library. You'll be left with a complete design that checks off all your boxes. Rest assured the design will be unique to you and perfectly convey your brand.
You'll receive proofs in an email with a link to a PDF file.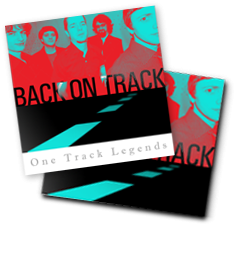 3. You Send Us Changes if Needed
Then, you'll let us know how you'd like us to tweak or change your design or text. Note that in most cases, new proofs will be emailed within 48 hours.
4. You Approve your Design
Once you carefully check your proofs and are completely satisfied with them, you'll give us the green light.
5. We Will Deliver Your Masterpiece
Finally, we'll send you the completed CD or DVD package.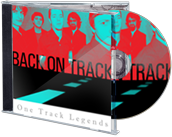 Get Started with Your Design
Here's what we need from you to get the ball rolling and start your design.  
This is when you'll give us the scoop on your project and although not necessary you can share examples of designs you like. We'll use this information to create a package design that you and your fans will love.
Image and content details 
Image Uploading 
When it comes to design quality, a strong photo can make all the differences. That's why we encourage you to provide us with high-resolution photos that are 300 ppi/dpi (pixels per inch) at approximately the final print size in TIFF, JPEG, .PSD, .EPS, or .AI formats. 
Only supply the images you'd like us to use. Remember that low-resolution images as well as those you find on the internet will typically appear unclear and unprofessional. 
Make note of the image you'd like us to use for the cover. You may also let us know where you'd like other images placed. If you're unsure of placement, don't worry! Our design team will take care of it and leave you with the ideal finished product. 
Text Uploading 
When you upload your text, use a Microsoft Word (.doc or .docx) file or Rich Text (.rtf) file. The file must contain Artist Name, Title, and track names in the correct order. If you're ordering a CD package, it may also include additional details, such as credits, track times, copyright, thank yous, and contact info. For a DVD package, it's a good idea to include a short synopsis, cast info, special features, awards, and review quotes. 
Let Us Help!
If you don't have your own images or ideas, you can count on our top-of-the-line design studio to assist. We'll use our copyright-free photo library to create a masterpiece you're proud to call your own. 
Send us all your material.
Please upload or email your text, images, and other materials. Need assistance with the uploading process? Just ask us. We are here to help., 
Our Guarantee
At Bison Disc, we pride ourselves on top-notch graphic design at affordable prices. We pair our seasoned designers with advanced design software to ensure you receive the highest quality album art possible. We guarantee your satisfaction or give you your money back. That's our promise to you. 
Treat your music to a professional look and feel.
Don't Forget…
(!) Send only high resolution TIFF, JPEG, .PSD, .EPS, or .AI images.
Sending low-resolution or low-quality images may result in delays or unsatisfactory print quality. 

(!) Images taken from the internet (low resolution or appear small on your screen) are not recommended and will result in poor print quality. 
Need a Custom Logo?
Our team can create a unique one-of-a-kind logo specifically for you! Just ask a representative for details.
Resolution Matters
In printing, resolution is extremely important. Always be sure to use a high-quality camera set to the highest megapixel (resolution) setting possible.
We have been dedicated to providing first class products and services for every order for decades. Read more about our guarantee.
Get your order fast! Bison is one of the only Disc and Print Shops in the nation that can ship to your city the next day.