Phase 1 - Materials Review & Preparation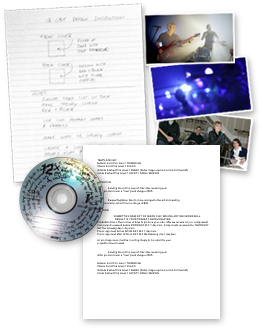 In this phase, our design staff will review all materials submitted for your design. This includes text/verbiage that will be part of the design, as well as your written or typed instructions. If we encounter anything we might have questions about, a representative will contact you promptly.

Image/Photo Preparation
We will scan your photos if necessary. Then we will crop and make minor adjustments such as color correction, sharpening and color conversion. If you require your photos to be manipulated or retouched, additional charges may apply.

Typesetting/Proofreading
Your supplied text, whether hard copy or emailed, will be manually checked for spelling or grammatical errors.  
---
Phase 2 - Initial Design Concept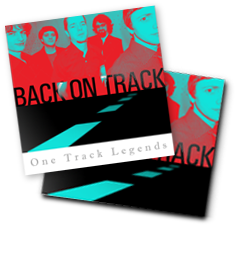 Once all of your materials are received and reviewed, our designers will go to work creating your masterpiece! Our designers will find a suitable design direction, or theme, and form a design from there.

Proofs
Once your initial design concept is ready, we will emailed a high-resolution proof of your design to you for review.

Changes & Revisions
Once you receive your initial proof, you may submit revisions that you need to make to the design. Our designers will go to work making any necessary changes right away, and we will send back a revised proof for your inspection until your design is just right!
---
Phase 3 - Production & Delivery

Once you have reviewed and approved your final design proofs, we will go to press immediately! Your project will be printed on our state-of-the-art press and delivered quickly. Normal production time is 5-10 days depending on your project details.
Don't Forget…
(!) Send only high resolution TIFF, JPEG, .PSD, .EPS, or .AI images.
Sending low-resolution or low-quality images may result in delays or unsatisfactory print quality. 

(!) Images taken from the internet (low resolution or appear small on your screen) are not recommended and will result in poor print quality. 
Need a Custom Logo?
Our team can create a unique one-of-a-kind logo specifically for you! Just ask a representative for details.
Resolution Matters
In printing, resolution is extremely important. Always be sure to use a high-quality camera set to the highest megapixel (resolution) setting possible.
We have been dedicated to providing first class products and services for every order for decades. Read more about our guarantee.
Get your order fast! Bison is one of the only Disc and Print Shops in the nation that can ship to your city the next day.