Custom CD & DVD Sleeve Printing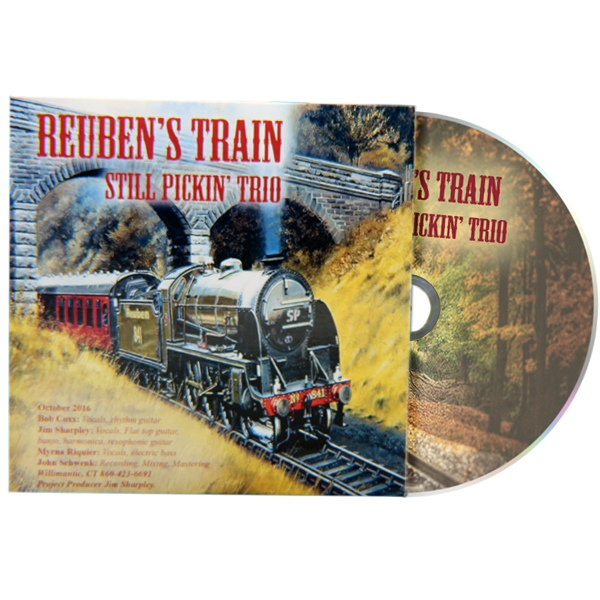 Lightweight, durable, and affordable. CD jackets are a popular packaging option sure to give your discs a professional, finished look.
Jackets printed full color both sides on high quality paperboard
FREE high gloss coating (optional)
FREE proofs before we print
Full color printing directly on your CDs
Audio or content duplicated onto your CDs (or blank)
CDs inserted into Jackets
Free shrink wrap (optional)
RUSH production available
Jackets ONLY available
Available for DVDs
CD Jacket Printing
Disc Jackets (also known as CD Sleeves) are lightweight, durable and easy to transport. This high-end look appeals to disc-buyers nationwide because of its super value. Discs presented in Jackets are the modern-day version of a classic vinyl album. These are printed on 15-point paper board packaging in fabulous full color on both sides.
Jackets are a perfect fit for CDs and DVDs alike as they are durable and easy to distribute. This is one of our most popular packages for musicians, corporations, filmmakers, and individuals.
Matte or Gloss Coating
Finished size of 5 x 5-1/8"
Full custom printing on both sides with your artwork
Minimum order quantity is only 25 discs
Bulk discounts
100% Product Guarantee
Sliver Discs, Metallic Ink & Spot Coating
Bison Disc offers a variety of ways to make your discs even more special. We can print silver or gold metallic ink for an award-winning look. We can also spot gloss coating to highlight a detail in your artwork for a very special look. For metallic ink and spot coating, please submit a custom quote.
24 Hour Rush Service
If you're in a hurry, we can help! CD sleeves are available with our 24-hour rush service. Bison Disc is one of the few custom print shops that offers rush service like this.
We also manufacture DVD Cases
If you need DVD cases or inserts, check out our DVD case printing services.
About Bison Disc
We have over 20 years of experience, specializing in full-service DVD/CD duplication, DVD/CD replication and custom packaging solutions. We handle everything from small, quick-turnaround orders to high-volume projects for clients nationwide.
Whether you are a first-time disc buyer or a Fortune 500 company, you will receive our legendary attention to quality and customer service with each and every order. We wouldn't have it any other way!
Frequently Asked Questions
How do I submit my custom artwork and data for duplication?
After placing your order, please use our file upload page to provide all the artwork and data we need to print and duplicate your order.
Do you offer graphics design assistance for my artwork?
Yes! Simply select "Design Assistance" when building your order.
Where can I find templates and instructions for preparing my artwork?
Please visit our templates page to download guides for preparing your artwork.
I need more help
Please contact us with any additional questions! We're happy to help.
Available Upgrades & Features
I highly recommend Bison Disc. Will helped me get my artwork dialed in with final proofs after normal business hours to meet my deadline. Bison printed and shipped my CDs in a flash. I had them in my hands within 48 hours of ordering. Very positive experience. I will go back to Bison every time.
I loved the finished product I received! They called me & messaged me through every step of the creating process to make sure everything came out exactly how I wanted it. I will definitely be a return customer for future projects.
Bison, did a supurb job with my CD package. They were ON it 100% and answered all of questions, returned my calls and stayed accessible to me even near closing time. And the turn around time was very quick too. The graphics as well as the sound are top notch and their price was reasonable. I may even order some more.
Great company. Delivery is always sent with Quality. They are patient to talk to you. I will not hesitate to work with them on any size project.
Ready to get started?
Call 800-401-4407 and get your price or order on line. We offer competitive quotes with no hidden costs.
Order Now

$199 for 100
Need a little more packaging space to display your content or song titles? Our custom disc wallets have a secure disc slot in a bifold, featuring more panels and more printable space.