Custom Disc Sets & Audio Book Printing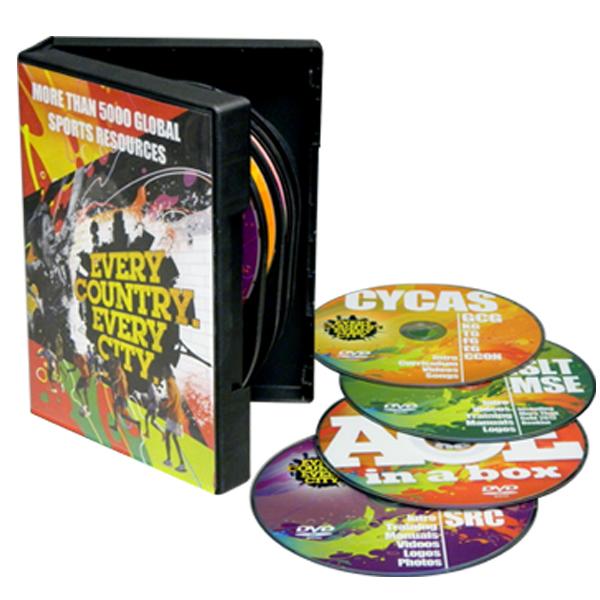 We are experts for multi-disc packaging. We have multiple choices for CD sets, audiobooks, tutorials, fitness or meditation or ministries can all enjoy the benefits of multiple discs in one package.  
We are available by phone and live chat to discuss these special products.
Custom full color printed CDs or DVDs
Options include Wallets, Digipaks, Disc Albums, Ring Binders, Unikeep, Plastic Cases
Options to add booklets or a USB
Add a custom box or slip case
FREE art proofing
24 hour shipping available
Minimum order quantity is only 100
Multi-Disc Packages
Some large scale projects like a TV series or an audio book simply cannot abide by one or two discs alone. This is true also of most conventional single-disc packaging options on offer today. With Multi-Disc packaging, you can bundle as many as six discs into a single unit.
Traditionally, artists looking to use this kind of packaging might have only had one choice: a hefty plastic box with multiple disc trays mounted on an internal binder ring. This type of packaging works well in the visual arts industry, where large volumes of printed media and literature may need to accompany the discs in their own dedicated space within the packaging. With these types of disc cases, you have the option of placing printed materials on the same binder rings used by the discs. 
There are some variations on this style of case, with some opting to look more like a traditional DVD case, disc portfolio, or Blu-ray case instead of a binder. We offer an array of custom options from Unikeep in case you are looking for something a little more specific.
However, in the music and audio recording industries, these types of old-school plastic case may not quite fit the bill or form factor required by an album release or a recording series. That's why we also offer paperboard packaging such as wallets and Digipaks alongside these tried and true plastic options. The multi-disc options of our paperboard line have been modified to accommodate a huge array of discs in the same packaging your customers expect from an album or spoken word product.
Available Upgrades & Features
Ready to get started?
Call 800-401-4407 and get your price or order on line. We offer competitive quotes with no hidden costs.
Order Now
Product Reviews
Bison is a one stop shopMy parents' 50th anniversary was during the pandemic so i had to be really creative in how the family wanted to celebrate them. We had over 80 family members and close friends send in a 20 sec video wishing them a Happy Anniversary and created a video montage. As a token of our appreciation I compiled 50 of my parents' favorite songs and sent them to Bison to create a 3-disc souvenir. Everyone loved it, from the artwork and packaging to the playlist. The turn around was quick and the customer service was a prime example of what customer service should be. Working with Bison exceeded my expectations. Trust me when I say the photos I posted does the actual product no justice. I will definitely use them for future projects. Try them out you will not be disappointed!
First time i tried their services. What a wonderful job they did on my CD project! Printing was fantastic and the discs were perfect . Ive gotten many compliments from fans about how nice the project turned out. I'll be back for the next release for sure!
Bison Disc did a terrific job. The graphics look great and the CDs sound wonderful. We're very proud to have our music represented like this. I would absolutely use Bison Disc again.
Two projects I have used their services. Each time completely overly satisfied. Respond quickly—like a like human who cares. Great great great company.
I asked for a rush CD order right before Christmas as a present for my wife. The order process was simple. Due to the timing, I drove the files and pictures over to Bison. The people there were great! They walked me through the process, and the designer, Will, sat with me to go over what my son and me wanted for the gift. He worked quickly to deliver proofs to meet our deadline, and the order was ready as promised- they even opened the doors during their Christmas party to let me pick up the order. The artwork and quality of the project was excellent. Everyone who received a copy was stunned at how professional it looked, and commented that I must have spent a fortune on this- I did not! The prices were exceptionally reasonable. Overall, the process and value were excellent, the people friendly and professional and I would use Bison again for personal and business projects.