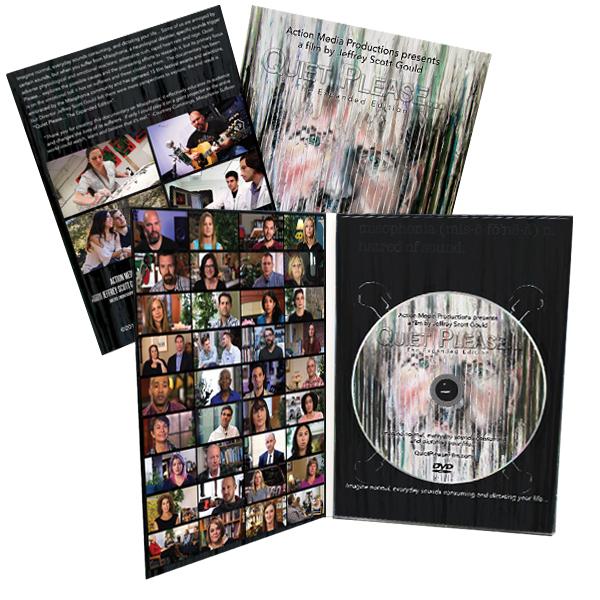 Our DVD Digipaks are an excellent package option if you want a larger product. We offer a 4 panel and a 6 panel choice with plenty of room for your artwork. These are printed on our high quality paperboard. A clear tray secures the disc. These will hold 1 to 6 discs depending on what you need / select.
4 or 6 panel styles
Printed full color on our premium paperboard
Add a DVD, CD or Dual layer DVD
Option for additional discs or a printed booklet
FREE shrink wrap
FREE proofing
DVD Digipaks: An Eco-Friendly Packaging Option
Digipaks are a modern and stylish alternative to jewel cases. They feature a plastic tray that the disc snaps into and are great for the environment because they are mainly made out of cardboard and paper. They use far less plastic than alternative packaging options. The finished size is approximately 5-1/2 X 7-3/8 inches.
Are Digipaks durable?
Yes! In fact, digipaks are less likely to shatter than other packaging solutions. 
How can I customize my Digipaks?
The finished size is approximately 5-1/2 X 7-3/8 inches, and your Digipak can be further customized with high gloss coating. And if you need to add a small booklet with your DVD, we can place a literature pocket on the inside or back cover.
DVD Digipaks are perfect for personal trainers, financial planners, medical and health professionals, spiritual leaders, spoken word and self-help authors, and anyone else who wants the option of supplying their customers with an extra helping of printed material or extensive artwork. It's a terrific product to sell at screenings, film festivals, as well as retail outlets and our DVD Digipaks work especially well for Limited Edition or Special Feature offerings.
We will manufacture as few as 25 units for you and we ship nationwide.
Ready to get started?
Call 800-401-4407 and get your price or order on line. We offer competitive quotes with no hidden costs.
Order Now
Product Reviews
There are no reviews for this product