Our full-color posters are a wonderful way to advertise your event or show. They are also a terrific item to sign and sell! We print your custom designs on one or both sides of high-quality gloss stock. The minimum order quantity is only 25 posters.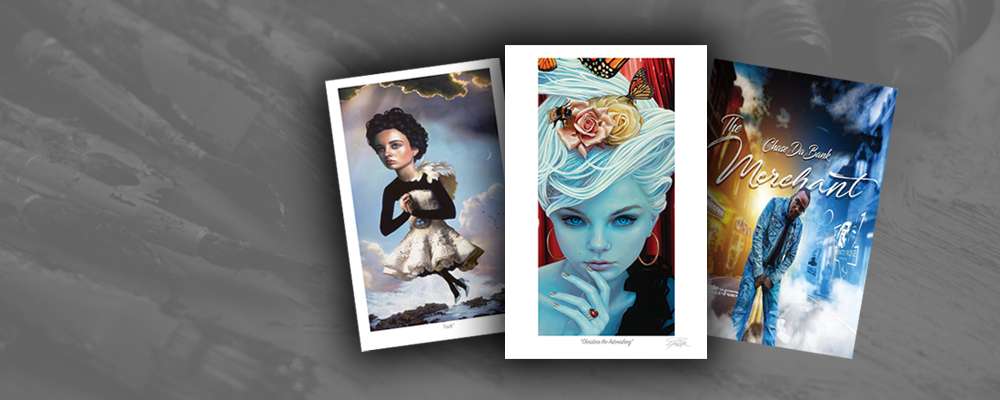 13 X 23 and 12 X 18 Posters
The perfect addition to your merch table. Bands are selling Posters for up to $30.00 each
Custom Posters and Flyers
There's no better way to advertise your show or event than with our beautiful posters and flyers. Even though posters seem eclipsed by online advertising, they are still a fan favorite to take home, and many musical posters have become sought-after collectors' items. Posters are also one of the best forms of movie advertising - nothing has been more successful at getting people into the cinema than the large, colorful posters on the walls of a local theater. 
Perfect for Promotional Events
If you're looking to print your promotional artwork, we can design and print full color, high-quality posters on 13 X 23 and 12 x 18 or poster paper. We'll be happy to print on one or both sides with a unique design that is sure to capture the attention of your target audience. With our customized posters and flyers, you can attract new customers, clients, or fans and meet (or even exceed) your business goals.
Product Reviews
Great product in a timely manner! Price is amazing and the quality is superb. Couldn't have asked for a better experience.
Great quality, responsive customer service, all around very fast and fantastic experience. Thanks!
Awesome work! I was super nervous about the quality, but was very pleased. It actually exceeded my expectations. The delivery time was dead on. I even had it rushed. Their customer service was very courteous and patient. Great Job Bison Disc!
The staff at Bison Disc was very helpful answering questions. The process was quick and easy, I had my order much sooner than I expected.