Design Lab - Quote Request
Submit a Graphics Service Request
Congratulations, you're in great hands! Once you're ready to move forward, simply select the product type that interests you below. Once you've decided on a product, you can then request a quote. Just use the comments box to let our staff know that you need Design Lab services. You can also email us directly at sales@bisondisc.com. 
Be Detailed
Be sure to explain any specific requests in detail so that our designers can convey your message as accurately as possible. 
Via Email or Quote Request
You can request graphic design services during the quote form process. Simply check the box marked "Graphic Design" under the additional services section of any product quote form to begin the process. You may use our email address: info@bisondisc.com to submit additional information regarding your project. 
Mailing Your Details To Us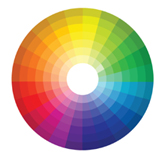 If you prefer to mail your materials (hard copy photographs, discs with images/graphics, written papers, copies, etc) to us, you may send them to the address below. Be sure to clearly identify your contact information. 

Bison Disc
Attn: ________________________ (insert account rep)
803 S. Orlando Ave
Suite J
Winter Park, FL 32789
407-770-6900 
Don't Forget…
(!) Send only high resolution TIFF, JPEG, .PSD, .EPS, .INDD or .AI images.
Sending low-resolution or low-quality images may result in delays or unsatisfactory print quality. 

(!) Images taken from the internet (low resolution or appear small on your screen) are not recommended and will result in poor print quality. 
Need a Custom Logo?
Our team can create a unique one-of-a-kind logo specifically for you! Just ask a representative for details.
Resolution Matters
In printing, resolution is extremely important. Always be sure to use a high-quality camera set to the highest megapixel (resolution) setting possible.
We have been dedicated to providing first class products and services for every order for decades. Read more about our guarantee.
Get your order fast! Bison is one of the only Disc and Print Shops in the nation that can ship to your city the next day.