Custom CD Digipak Printing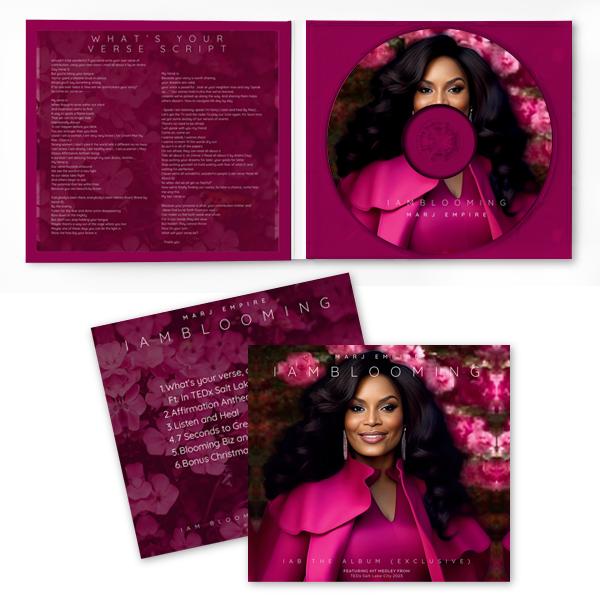 Looking for a more modern and eco-friendly alternative to jewel cases? You'll love our digipaks, which are professionally printed in full-color on 15 point paper board and can come with inserts or booklets. We are pleased to offer a wide variety of options so you can make a statement with your media. 
Digipaks printed full color on high quality paperboard
4 or 6 panels with clear tray
FREE high gloss coating (optional)
FREE proofs before we print
Full color printing directly on your CDs
Audio duplicated onto your CDs
Fully assembled
FREE shrink wrap
RUSH production available
24 hour shipping available
Available for DVDs
ADD a POCKET for a printed insert from 2 to 28 pages (optional)
Minimum order quantity is only 25 discs
Custom Printed CD Digipaks
Digipaks are a crossover between paperboard wallets and plastic Jewel Cases in an effort to strike a comfortable balance between the best aspects of both types of packaging. Whereas wallets excel in being somewhat more lightweight than jewel cases, you simply can't beat safety and convenience of being able to snap a disc into a hard plastic shell and stow it away just about anywhere without having to think twice about it.
That's where the Digipak comes in. The plastic tray keeps your disc safe, immobile, and protected, while the full-color, printed paperboard provides enough print area to tell your story, display your lyrics, or show off your spectacular artwork. Thanks to the fact that the bulk of this packaging is made from lightweight cardstock, shipping and distributing discs in Digipaks is also substantially easier.
A Favorite Among Musicians
Digipaks are a favorite choice of many members of the music industry because they are light but strong, provide excellent protection for the CD inside, and have plenty of space for design work. In addition, they aren't as fragile as Jewel Cases, which makes them an ideal option if you need them to be shipped and handled. They also use far less plastic than Jewel cases, making them more environmentally friendly.
Choosing the Right Number of Panels
Bison Disc's four-panel Digipak has a print area similar to a Jewel Case. They have a front and back cover and two inside panels.
Your CD is held securely in place in a plastic tray that is glued in place on the paperboard cover. This plastic provides enough space for a spine, on which you can print your disc title. The final package size is 5 ½ X 5 inches (with a thin spine). Our six-panel Digipak can hold one or two discs but with even more room for art or prose.
Available Upgrades & Features
Ready to get started?
Call 800-401-4407 and get your price or order on line. We offer competitive quotes with no hidden costs.
Order Now
Product Reviews
Dear Bison Team, I am reaching out to commend your team for a job well done! My gospel quartet music group had a recording project scheduled to be released at a specific concert event on a particular day. The CD printing and manufacturing had been previously ordered through a different vendor and was projected to be delivered just in time for our deadline. As we were anticipating the delivery, I received a call that some equipment was broken and that our original vendor would not be able to deliver the product on time. DISASTER! I quickly searched the web for alternate resources and that is when I discovered Bison Disc. I called the 800 number found on the website late in the day and talked with a helpful woman who walked me through all the options and prices. She advised that I could request a same-day service with priority overnight shipping that would meet our original deadline. With fingers crossed, I placed the order, submitted artwork and audio files, and hoped that this wouldn't be money down the drain for a hastily manufactured product of mediocre quality. When the shipment arrived on time the next morning, I was very pleasantly surprised and pleased with the quality of the product. The shrinkwrap was clean and neat, the printed images were clear and vibrant, and the craftsmanship of the trimming and gluing of the digipack was excellent. As a former manager of a pre-press operation in a printshop, I say with authority that Bison Disc did a fantastically amazing job at every turn, from customer service to manufacturing to final delivery. Your team saved the day and came through when we needed it the most! Kudos to you all and keep up the good work! Sincerely, Jason Renken A'Men Quartet
Bison Disc is great! I have used them for my last 3 cd projects and have not had one issue. Anissa and Will were very easy to work with. They are professional, courteous, and patient with all of my changes. All 3 of my cds look and sound great! Top notch quality!
Bison, did a superb job with my CD package. They were ON it 100% and answered all of questions, returned my calls and stayed accessible to me even near closing time. And the turn around time was very quick too. The graphics as well as the sound are top notch and their price was reasonable. I may even order some more.- Lou Russo
Had a last minute rush job after a different company informed me my order would be delayed. Changed my order to Bison and put the order in on 5/14 and it arrived on my doorstep on 5/17 and the product is wonderful! Will use again!
I used Bison disk to create a quick-turnaround songwriters compilation disk as a benefit for a local nonprofit counseling center hit hard by COVID. Within a month we had a beautifully packaged disk that was being given away as a thank you to donors who gave $20 or more. All the songwriters and the nonprofit were very pleased with the quality of the disk and package, and delivery was within the window I was given when we placed the order. The ordering website was easy to use and I encountered no problems or obstacles, and prices are about as low as you will find anywhere.