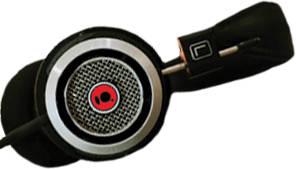 Gracenote is the largest on-line database registry for CD-Audio, whether it's music or spoken word. Why do you need this? It helps millions of fans identify, discover and connect with songs and artists they love every day.
When your CD is played on any computer with an internet connection, Gracenote will supply users details about the artist, track names, and much more. Gracenote is the gold standard for music recognition technology, and it shares its data with iTunes, Spotify, Pandora, Google Music, Amazon, Toyota, Windows Media Player, WinAmp, Quintessential Media Player, and Finder, to name only a few. Let us handle this important step for you for just $28.00!
The Industry Leader In CD & DVD Metadata
Thanks to Gracenote's comprehensive and widely adopted database, it has never been easier to distribute and market audio and video products around the globe. Nearly every major media company makes use of Gracenote's internet based services to provide information about multimedia files directly to their consumers. It goes without saying that this upgrade is an essential part of any successful sales strategy.
Copyright Monitoring & Royalty Management
Gracenote does more than embedding meta data into song files - Gracenote adds a unique digital identifier called an audio fingerprint to songs. Gracenote then manages these fingerprints and serves them to music services. Using this audio fingerprint, Gracenote enables music monitoring so that music industry professionals are able to preserve their intellectual property by tracking a song's use - identifying copyrighted music for compliance and royalty management.
Read more about what Gracenote can do for your next multimedia project on our blog.
We have been dedicated to providing first class products and services for every order for decades. Read more about our guarantee.
Get your order fast! Bison is one of the only Disc and Print Shops in the nation that can ship to your city the next day.