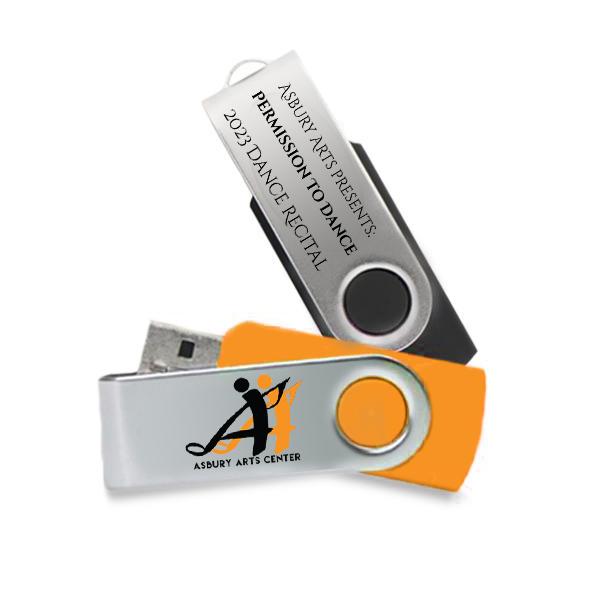 USB drives are the most up-to-date data storage devices with a wide range of capacities.
These various styles can be printed on one or both sides in spot PMS colors or full color.
We can provide these to you with or without data loaded.
Minimum order quantity is only 100 USBs.
Custom USB Flash Drives
We are pleased to offer a wide variety of USB drive styles including credit card, swivel, top hat, and wristband to meet your unique needs and preferences. USB drives can function flawlessly for ten years or more, and come in various storage sizes – from 1 GB to 32 GB. Order as few as 25, or order a thousand... and our team will get them to you in a flash.
How long have USB drives been around?
The flash drive was invented in 1999 and is only 15 years old.
How do USB drives work?
A flash drive consists of a small printed circuit board and a USB (Universal Serial Bus) connector. It can be plugged into any USB port. The contemporary flash drive is supported by the vast majority of operating systems and can store and transfer data faster than much larger optical disk drives, such as the CD-RW and the DVD-RW.
USBs are commonly used to store or transport personal computer files, such as documents, pictures, videos, etc. On PCs that run on certain Windows operating systems, a flash drive can also be used as a hard-drive memory cache for the purpose of speeding up a computer's internal hard drive.
Product Reviews
Will and his associates were SUPER to work with--prompt, flexible, courteous, encouraging, BUT ABOVE ALL CREATIVE. I'll be back!
awesome service, quality and pricing! Will be back!
Great customer service, outstanding product delivered on the date as promised. I highly recommend this company!