Use CD Mailers to Drive Conversions Through Direct Mail

Reaching out to your potential customer base through direct mail is a tried and true way to market. This method can be effective, if leveraged properly. You want your piece of direct mail to portray a clear message while also standing out from other pieces of mail. Bison Disc helps you achieve your direct mail goals by offering design and printing services for CD and DVD mailers. Our team of professionals helps you achieve higher conversion rates.
Start with visual appeal to help your brand stand out. When your customers reach into their mailboxes and pull out their letters, a Bison Disc CD mailer is sure to stand out. If you have a new idea or you saw something cool in your own mailbox, turn to our design team for assistance achieving the look you want.
 Direct Mail Campaigns Achieve Results
Generally, direct mail response rates tend to outperform a number of digital methods. According to the 2015 Direct Marketing Association Response Rate Report, direct mail with a list of customers actually achieves a 3.7% response rate. A list of prospects often achieves a 1% response rate. In comparison, the DMA reports a .1% response rate to social media.  So, what can we learn from these statistics? Simply put, direct mail gets results. A CD mailer boosts your return on investment.
Materials considered by the DMA to be 'dimensional' like a CD mailer achieve a 4% response rate. A visually intriguing and exciting messages drives customers to make a purchasing decision immediately. Including a DVD or CD in a direct mail campaign may be the right decision for your company. If you are considering this form of promotion, reach out to an account manager at Bison Disc to get more information about what we can do for your business.
91% of all respondents who received a DVD/CD in the mail opened the mailer.
89% of respondents said they would spend more time or the same amount of time with a direct mail piece if it included a DVD/CD.
73% played the discs in their computers or televisions.
Full Color CD Mailers for Direct Mail Campaigns
There is nothing like an informative piece of marketing material to convey your brand message. For many, a CD mailer helps you stand out while providing additional information to people that make use of the CD or DVD. Bison Disc specializes in full color DVD mailers that are visually interesting. Our mailers all come in full color throughout and on sturdy paperboard. The slot in the mailer for the disc keeps it secure in the mail. Popular CD mailer options include:
4-Panel Self Mailers
4-Panel Horizontal Mailers
Custom Pop-Up Mailers
6-Panel Mailers
Zip Strip Mailers
6x9 Mailer
Auto Letter Rate Mailer (ALRM) with Reply Card Pocket
An account manager from Bison Disc works with you to design the look you want. We offer various formats including horizontal and vertical printing, 4 or 6 panel options, and the inclusion of your own artwork. From the first step of the process until the final CD mailer is sent, Bison Disc has the same account manager work with you on the project.
Save On Postage With Our USPS Approved Mailers
An advantage of coming to Bison Disc for CD mailers is our expertise. We produce disc mailers that are the right shape for USPS automated processing. This actually saves you a considerable amount of money in shipping. DVD and CD mailers matched to the letter size specifications set forth by the USPS cost less to ship. Our mailers are approved for automatic letter rates. If you want us to take care of mailing on your behalf, Bison Disc will do so for you.
For direct mail campaigns our team:
                              Processes Your Mailing Listing For Accuracy through the National System
                              Removes All Duplicates From Your Address List
                              Addresses All of Your Mailers
                              Adds Bar Codes to the Mailers to Qualify for Presorted Automation
                              Delivers The Mailers to the Post Office
About Bison Disc
Bison Disc is pleased to offer a complete range of CD and DVD printing and packaging options. Our company works with customers on projects including custom packaging, jewel cases, and digipaks. Bison Disc has offers a range of products including CD and DVD mailers for companies looking for direct mail conversions. Make your piece of mail stand out from all of the plain envelopes sent by most companies. Additional features as well as rush services are available from our company. You can upgrade your order to a 24-hour turnaround if necessary.
Recent Articles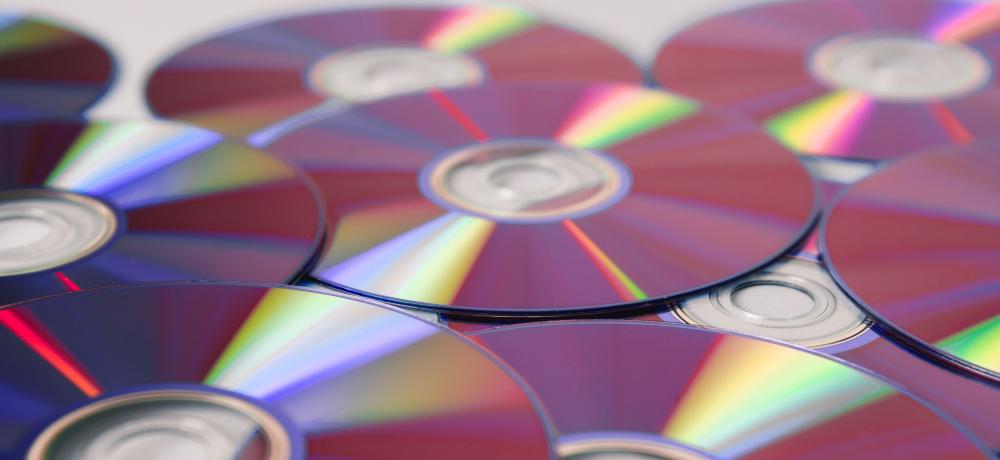 Why choose cd duplication? CD duplication is ideal for smaller-scale projects of a few hundred or less. The process is efficient and cost-effective. It is a great way to quickly get your content into the hands of your customers. CD duplication offers a high-quality disc with a professional look.
We have been dedicated to providing first class products and services for every order for decades. Read more about our guarantee.
Get your order fast! Bison is one of the only Disc and Print Shops in the nation that can ship to your city the next day.