The Indie Artist's Guide to Finding the Best Distribution for Music
Having your music heard across airwaves has never been easier. The Internet allows independent artists to launch a music career and make money without signing a label deal.
Free music distribution platforms like SoundCloud and Bandcamp enable artists to share music. However, more than their services may be needed to ensure you get full reach and revenues for your tracks.
Online music distribution companies are a game changer for the music industry. They allow indie artists to play their music on popular streaming services websites and get paid for it.
In this article, we're introducing four of the best distribution services for music artists. We'll also give essential tips to help you decide which distribution platform fits your needs.
4 Of The Best Music Distribution Services for Independent Artists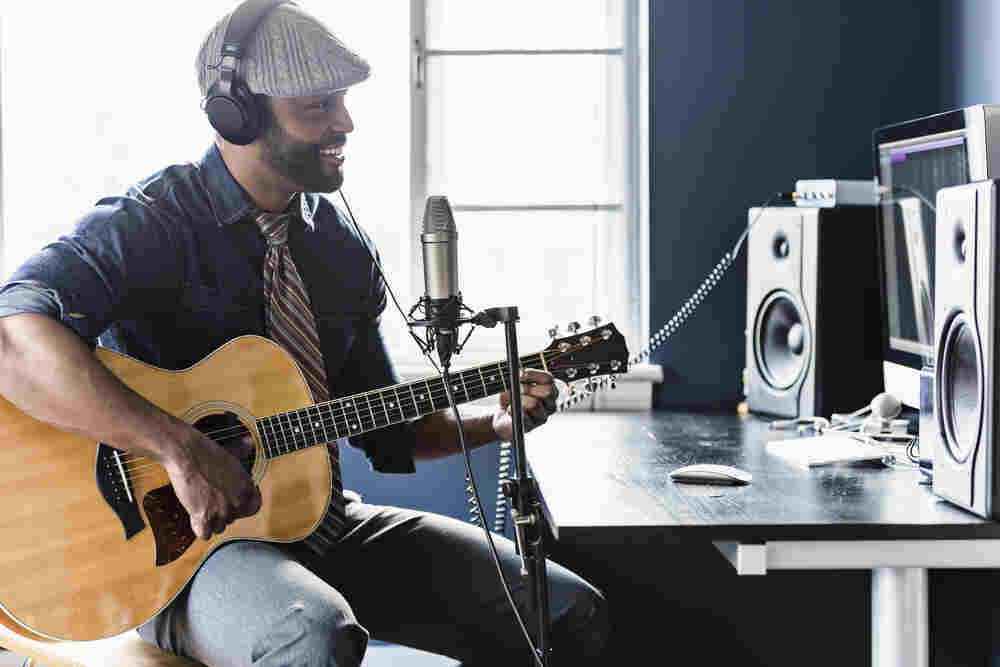 Discovering the best music distribution for independent artists requires learning about the prominent and emerging figures in the distribution services scene.
Here are four of the best distribution services for music artists. These music distributors offer unique marketing tools, pricing, and revenue programs to help musicians profit from their releases.
1. Spotify: Everyone's Favorite Audio-streaming Platform
If you're looking to increase your reach with minimum effort, Spotify stands out as one of the best music distribution platforms for indie.
With 515 million active listeners across 180 countries, you gain access to a wide and diverse audience. It enables you to distribute your music on a global scale without needing to negotiate distribution deals.
The platform is also known for its indie musician-friendly features. Its program Spotify for Artists helps musicians build audience on its platform. It doesn't matter if you're old or new to the industry.
2. TuneCore: 100% Revenue For Every Download and Playback
TuneCore is another giant in the distribution services industry. It's the indie artist's best friend when receiving rightful compensation for their music.
TuneCore gives artists a complete royalty collection for every song download and playback. It takes care of their artists' gains by being transparent. It operates similarly to how Youtube monetization operates.
TuneCore's free plan defeats most free music distribution services. It allows unlimited releases to social platforms like TikTok and Facebook.
TuneCore Social, one of its excellent features, lets you update your fans about your next uploads. It also provides access to valuable analytics tools to give insight into your songs' performance.
3. DistroKid: The "Unlimited Releases" Pioneer
DistroKid is the first to let artists release unlimited music by paying for a yearly subscription. Its competitive subscription plans, pricing, incredible tools, and benefits are hard to beat. Case in point: rivals, like TuneCore, are marking down their plans to compete with them.
DitsroKid's collaborators' revenue split feature sets them apart from the rest. It ensures that everyone participating in a song is compensated for their contributions.
Additional services it provides include faster Spotify verification and publication speeds.
4. Ditto Music: Label Creator
Ever heard of Ed Sheeran? How about Chance the Rapper? These prominent artists have one thing in common: they use Ditto Music.
Ditto Music offers affordable and comprehensive plans to help you manage yourself and other artists. Ditto's "Record Label in a Box" provides all the tools you need to establish a label.
The "box" enables you to keep track of artists' gains from an assortment of revenue streams. It also empowers you to secure essential licenses.
3. Tips on How to Distribute Your Music
Learning about possible distribution partners is just part of the process. You must consider the following when deciding how to distribute your music:
Perform thorough research and comparisons of various distribution services. Arriving at the best distribution platform for music is a subjective process that depends on your needs and preferences.
Scrutinize pricing models and royalty splits. You must match your budget and income expectations with the distributor's pitch.
Target essential services for ensuring gains. The best free distribution for music may be cheaper, but they may be lacking in crucial areas. Select distribution services offering reliable customer support and vital features like publishing administration and sync licensing.
Prepare Your Music for Mass Distribution
These tips work better if you're prepared to sample and give out your music to would-be distributors.
Bison Disc can turn your single or album into fascinating memorabilia. Explore our disc customization, duplication, and mastering services to solve your physical distribution needs. Get a quote today.
We have been dedicated to providing first class products and services for every order for decades. Read more about our guarantee.
Get your order fast! Bison is one of the only Disc and Print Shops in the nation that can ship to your city the next day.