6+ Home Recording Artist Tips For Effective Recording And Mixing
A home recording studio is the birthplace of great music. It's where artists learn how to record and mix music at home.
However, recording and mixing music at home isn't as simple as humming.
Regardless of genre, home recording artists record and mix their tracks with specific home recording studio equipment. In this piece, we'll share six tips (plus, a bonus one) to help you record and mix your dream album.
1. Know Which Microphone To Use
The key to getting your musical talents across the airwaves is recording vocals and instruments correctly. A typical home recording studio setup uses two or three types of microphones to isolate specific sounds. We recommend the following:
Producers use large-diaphragm condensers to catch low-end and deep sounds from vocals and instruments like bass lines or kick drums. Small-diaphragm condensers, on the other hand, record high frequencies like chill acoustic guitar riffs and funky hi-hats.
Professional musicians and sound engineers consider Shure SM57 and Shure SM58, as must-haves for recording vocals and a wide range of musical instruments.
Condenser Mics. Due to their versatile frequency response, every recording studio has at least one. Condensers are generally more sound-sensitive. They're ideal for closed spaces and can pick up nuanced sounds, strums, and beats with crispiness and accuracy.
Dynamic Mics. Commonly associated with loud music and live performances, dynamic mics have been part of successful recording artists' home studio arsenal. The right dynamic mic can significantly cater to your vocal recording needs and singing style.
2. Put On Pop Filters When Singing
Pop filters or pop screens are simple-looking yet essential tools in any serious recorder's arsenal. They block out plosives, the "pop" one's mouth makes when singing or speaking words with certain sounds. They are also hygienic solutions for getting your mic free of spittles.
3. Choose Headphones Wisely
Studio headphones are special listening gears artists use inside or outside the studio. They're the best way to examine your music closely. Here are two types you should consider:
Closed-back headphones
. These headphones completely cover the back of the ear cups to create total isolation and block-out outside noises. This isolated listening experience is ideal for monitoring your voice and performance while recording.
Open-back headphones
. Since closed-back headphones are meant to block out surrounding noises, wearing them too long can be stressful for your ears. They are ideal for critical listening processes and mixing.
4. Use an Audio Interface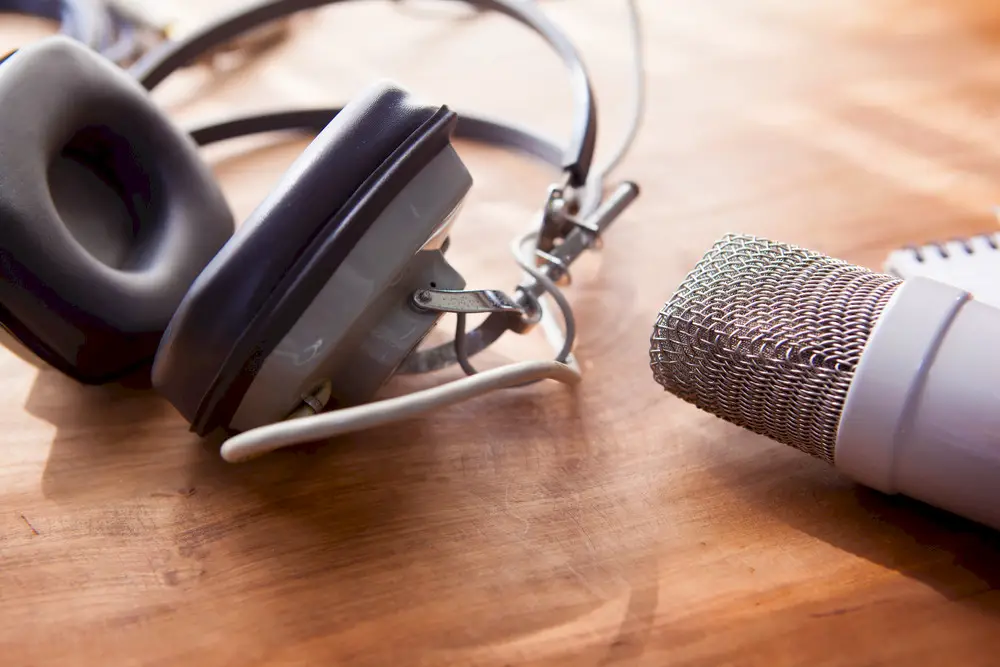 An audio interface enables you to monitor and intervene in recording sessions through speakers and studio monitors. This device accommodates an assortment of mics and instrument plugs through XLR cables for simultaneously keeping track of multiple sound inputs.
Controlling the interface's analog knob system looks much cooler than using your computer mouse during mixing sessions and post-production.
5. Consider Acoustic Treatment
Acoustic treatment is a strategy for absorbing sound reflections while maintaining a more natural sound while recording and mixing. This hack is the best way to make your home recording studio more efficient.
The following solutions can be used separately or in combination:
Bass Traps maintain the balance of sound waves within a limited enclosed space by absorbing ALL frequencies.
Acoustic Panelsare ideally installed with bass traps to absorb background noise and arrest vibrations.
Diffusers trap frequencies while scattering sound waves in space. This allows sounds to "breathe" and let you record without rendering your tracks flat.
The three R's (reflection, reverberation, and resonance) make recording quite frustrating to musicians. They are the bane of recording and mixing. If left unchecked, they can discourage you from finishing your magnum opus.
6. Use a D.A.W. You're Comfortable With
You can edit, master, mix, and play recorded music with industry-grade software or standalone hardware called digital audio workstations (DAW). Pro Tools can give you a wide selection of tool sets and plugins for creating music, EPs, and full-length albums.
Bonus Tip: Outsource for CD/ DVD Duplication
Done mastering and adding the final tweaks to your album? You can have them professionally packaged and mass-produced for all to hear.
Our pros at Bison Disc will gladly help you out with this. We're ready to replicate your scratch-proof music disc and print out full-colored artwork on each copy. Plus, we'll give you a 100% product guarantee.
Wow the world from your home studio. Visit our store today.
We have been dedicated to providing first class products and services for every order for decades. Read more about our guarantee.
Get your order fast! Bison is one of the only Disc and Print Shops in the nation that can ship to your city the next day.