How to Distribute Your Own Music: 6 Essential Tips for Indie Musicians
Being an independent artist exposes you to the inevitable struggles of taking your music career to greater heights.
The music industry is saturated with talented artists. Standing out and growing a fanbase is nothing short of an uphill battle.
Fortunately, the internet gives artists an avenue to promote and sell music without needing a record label. Digital music distribution platforms remove most of the grunt work. They help artists like you become your own music distributor.
In this blog post, we'll teach you how to distribute your own music and become a successful indie music artist.
6 Steps to Distribute Your Own Music
With the first five steps, you'll learn how to distribute your own music for free. We also have a bonus tip that can help you find other revenue streams and produce collectibles for your fans. 
This step-by-step guide covers processes essential to your musical breakthrough, from choosing a distribution partner to keeping track of your royalties.
1.  Select the Best Distribution Platform for You
Choosing an appropriate music distribution service kicks off this guide on how to distribute music as an independent artist. 
Digital music distribution companies empower musicians to distribute their tracks to major streaming platforms. 
The beauty of digital partners is that they can remove record labels or traditional distributors from the equation. They take care of the technical aspects of digital music distribution for you. Examples are encoding and formatting, music submission, and royalty collection. They also manage other aspects of music distribution, including promotion, marketing, and analytics.
When choosing an online distribution partner, note critical factors like features, pricing, and the platform's network. Explore your options and select the best partner to help you spread your music based on your needs and preferences. 
2. Priming Tracks for Distribution
After choosing a viable distribution platform, you must start preparing your track for distribution to online streaming services. Begin by creating a digital copy of your music using the required appropriate file format (usually WAV or MP3). 
Remember to attach the metadata to your tracks file. Metadata includes the music title, your name, the album title, and other information, such as track duration. Ensuring your metadata is complete and accurate makes your music more searchable online. 
Lastly, use attention-grabbing album covers and related artworks that resonate with your music style and persona. This can help draw attention from the right audience.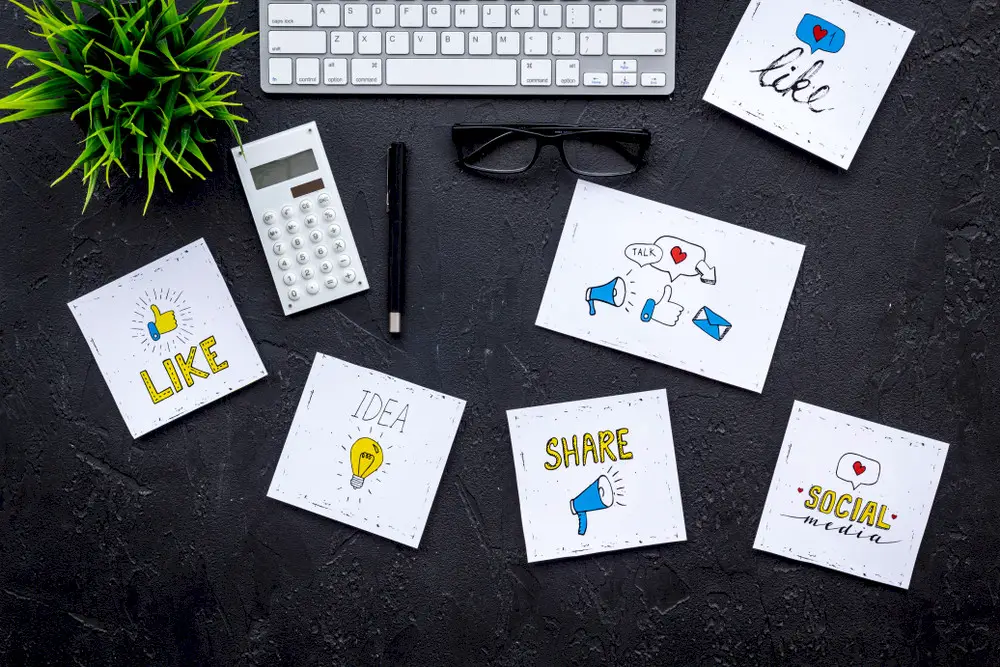 3. Upload Your Music
Now that you have prepared your track, you're ready to upload your music to your platform of choice. Ultimately, online music streaming sites will ask you to upload your music and provide your prepared metadata.
You can choose the top providers, such as Spotify, Apple Music, or Amazon Music. But make sure to adhere to each platform's protocols. Streaming platforms like Apple Music may need several days to review and approve your submission for distribution. 
Learn about projected turnaround time to manage your expectations and plan your promo campaign.
4. Promote Your Music
After the review and approval process, streaming platforms will release your music on the Web. Improve your success rate by going all-out on your promotional campaign. 
Maximize social media. Employ email marketing strategies. Tinker with other tools to inform your fan base and potential audience of your latest release.
One way to reach a wider audience is by collaborating with other artists. You can also tap websites, influencers, and bloggers to cover your project. 
5. Use Analytics and Monitor Your Royalties
This last step is critical for harvesting the returns of your distribution endeavors. If officially distributed, your music has a unique UPC or ISRC code for tracking royalties. Distribution platforms also provide analytics and other tools that help you monitor your release's performance.
Treat your royalties as your most-priced success indicator as an indie artist. Be mindful of your entitlements, and consider using a portion of your returns for promoting and making more music.
6. Bonus Step: Distribute Physical Copies of Your Music
Following the 5 steps above helps you to distribute your own music online. However, you still need to tap into those consumers who prefer something more tangible.
Thanks to third-party manufacturers, unsigned artists now have the power to duplicate and package their singles and albums.
Consider making custom disc copies of your pieces for your fans and supporters to collect and pass around. Bison Disc offers CD and DVD duplication services. Aside from album customizations, we also provide ISRC embedding services. These can help you track royalties whenever your music gets played by radios or other streaming platforms. 
Distribute Your Music Without a Label
Breaking into the music scene isn't a walk in the park. Fortunately, game-changing online distribution services allow independent artists to tread the music industry even before signing with a music label. 
With talent, perseverance, and a strategy that works, you can gain fame and profit from your self-distribution efforts.
Succeed in the music business on your own. Explore Bison Disc's offers and services today. 
We have been dedicated to providing first class products and services for every order for decades. Read more about our guarantee.
Get your order fast! Bison is one of the only Disc and Print Shops in the nation that can ship to your city the next day.