What Custom Packaging Option Is Right For Your Next Project?
Not every CD or DVD purchase fits the standard, one-size-fits-all solution of a jewel case etc. it might be time to switch your design up with a custom packaging selection. Bison Disc proudly offers a range of packaging options for those that want to stand out from the competition. While the options for custom packaging are seemingly endless, there are a few popular styles customers seem to love. Our top styles are listed below. Don't see one you like? We'll make it custom! Bison Disc also offers design services for your packaging selection.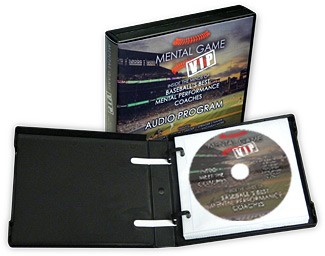 Multi-Disc Cases for CD Packaging
More than one CD or DVD in your set then, multi-disc cases or wallets may be the proper solution for you. One of the most popular multi-disc options is a UniKeep. This hard exterior with a binder-like feel keeps your discs safe and easy to access for the user.
Disc Pocket Folders for Marketing Collateral
An affordable and visually appealing custom packaging option for our clients is the disc pocket folder. Promotional materials, membership information, company details, and reports are a great fit for the disc pocket folder. The two inside pockets keep CDs or DVDs in place and also hold relevant literature. Pass along information to your customers in a thin and light package with a disc pocket folder.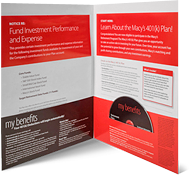 One of the positives associated with this marketing option is the ability to present a visual medium to clients while also giving them more information in CD form. The disc might be the star of the show – but the text of your folder expands on your value to the potential client. Give the recipient a better idea of the contents of your disc included with your folder. Disc folders are great for trade shows, presentations, exhibitions, and more.
A Brochure With Hub Helps You Stand Out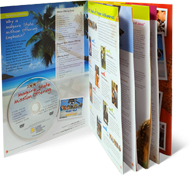 Draw the attention of a potential customer or current client with a bright, colorful brochure with hub. This multi-page option includes a full color brochure with a disc hub. Think of this as an upgraded brochure – instead of giving out a boring brochure like your competition, yours will also includes a custom disc.
From cruise line offerings to car dealership features, any information can go in your brochure. The number of pages you include is up to you. In addition, Bison Disc doesn't send anything to print until you have approved the proof of the brochure. Boost awareness of your brand and provide consistent information with our brochure with hub option.
About Bison Disc
Bison Disc specializes in custom packaging and disc printing. We employ a number of product specialists able to work with you in the design of your discs. Our company makes and manufactures CDs and DVDs for businesses, individuals, bands, movies, and more. In combination with our disc expertise, Bison Disc is capable of high end custom packaging. Send the right message to the discerning customer with a thoughtful piece of marketing collateral to show them.
 Bison Disc offers an exceptional value to the customer from start to finish. This includes a 100% product guarantee and full color printing on your discs for amazing detail. Customer service is of the utmost importance to our team. Every customer of Bison Disc works with the same account manager throughout the process. From your first call to final shipment, the account manager works with you on the project.
We have been dedicated to providing first class products and services for every order for decades. Read more about our guarantee.
Get your order fast! Bison is one of the only Disc and Print Shops in the nation that can ship to your city the next day.